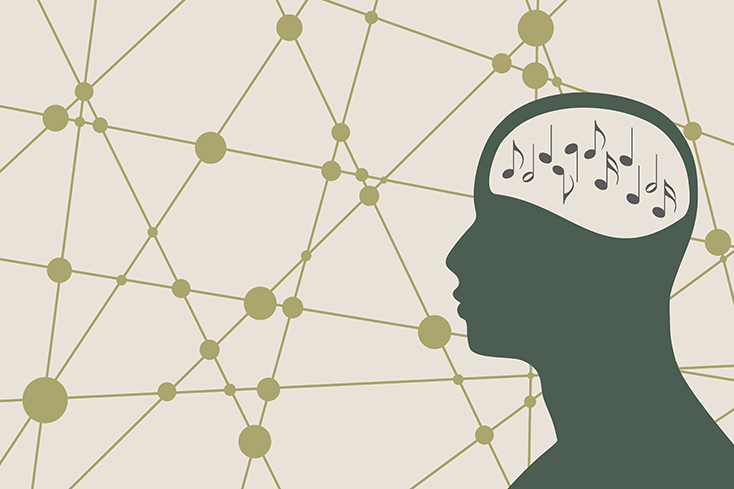 I began my mental health journey 40 years ago, when I was diagnosed with bipolar disorder I. Outside of therapy and medical appointments, I had no one to talk to about what I was going through, so I began journaling as a means of self-expression and to let out my pent-up feelings.
While writing was an important outlet, I truly found solace in listening to music. Listening to music could soothe me in a way nothing else could.
The comfort I found in music is not surprising. Studies have shown that music in its various forms has therapeutic and medical value. The impact of music extends beyond the scientific literature; I have heard the stories of people whose emotional well-being has benefitted from formal music therapy — or even listening to a playlist of songs that they connect with mentally and emotionally.
When I was struggling, alI I needed to do was put on an album or cassette (and eventually CD and mp3) and let the sound do its work. I wouldn't just hear the music; I would feel it in my heart and soul. The melodies and rhythm of the songs I listened to combined to lift my mood and made me feel exuberant.
My Recovery Had Its Ups And Downs
As I developed coping mechanisms for my symptoms, I was able to gain a semblance of stability — and music remained a central part of my life. I even went on to work at my college radio station and a Buffalo-area reggae club, Rude Boys Roots Rock Café. Eventually, I graduated with a degree in broadcasting. After graduation, I got a job at a local recording studio.
About four months after I began my new job, my life shifted drastically. I veered away from my treatment plan (I was drinking and using illicit drugs), and I faced the prospect of another hospitalization due to my non-compliance. I made the decision enter a 12-step program, which has been the single most important decision I've ever made for my recovery. I was able to find the stability I had always hoped for. This newfound balance allowed me to go back to school and pursue addiction counseling.
Later in life, I re-entered the world of mental health advocacy and behavioral health treatment. I have focused my efforts in working as a Mental Health First Aid instructor. I have specialized in behavioral health education — and whenever I talk about self-care, I mention the power of music.
Music Has Given Me Community And Support
As I have navigated life changes and mental health challenges, music has remained a constant. Twenty-seven years ago, I formed a small group of friends, and we began hosting what we called "Vinyl Night." Together, we listened to records, shared stories of concerts we'd attended and recommended artists we loved. Vinyl Night has continued for decades, and it has become a support group for us, seeing us through births, deaths, life-threatening illnesses, job changes and moves.
I have also channeled my love for music into social media. Last year, I began sharing songs on Facebook and telling my own stories about music. A friend suggested that I create a podcast. At first, I was intimidated by the work required, but I found a contact who could help with the details. When we spoke, he mentioned that he was interested in taking on a mental health-related project. From there, we were able to launch a podcast with the help of the Buffalo NPR station.
Now, I Get To Talk About Music And Mental Health
On the podcast, I have conversations with my guests about the music that lifts their spirits — during difficult times and times of celebration. I've gone on to create a YouTube channel called "Mental Health Verses" to share more of this work.
I'm still amazed by how much joy this project brings me. It has allowed me to engage with what I am most passionate about while also raising awareness about mental health.
Karl Shallowhorn is the Director of Youth Programs for the Medical Health Association of Western New York and President and Founder of Shallowhorn Consulting, LLC. He is the Chair of Affiliate Relations for the Mental Health Association in New York State Board of Directors and was a speaker for TEDx Buffalo 2021.