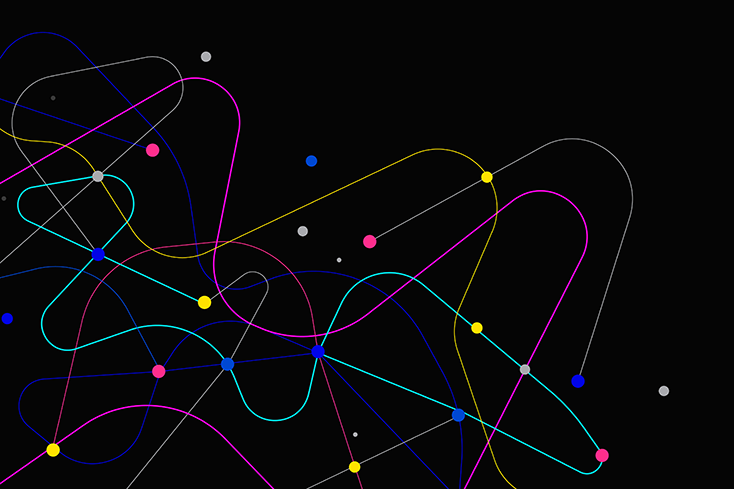 Oftentimes, physical and mental health symptoms are deeply interwoven. Stress may give us headaches. Panic can feel like a heart attack. Receiving a long-delayed surgery may bring relief from physical symptoms as well as worry and anxiety.
While we experience mental health symptoms throughout our entire bodies, our health care system has long separated physical health treatment from mental health care. This fragmented system can be notoriously hard for people to navigate, leading to unmet needs and poor health outcomes.
So why don't clinicians treat mental and physical health together? Increasingly, they are.
The practice of addressing mental health needs in primary care or specialty care settings is often referred to as mental health care integration. It can also be called behavioral health integration, collaborative care or integrated care. Regardless of what the approach is called, the goals are the same: Treating the whole person to optimize their overall health. This growing and much-needed practice is a model of care that NAMI has and will continue to support.
How Integrated Care Started
While there are a variety of approaches to integrating mental and physical health care, most models bring together physicians, nurses, social workers and therapists to coordinate and address individual's health needs holistically. Treatment services can be offered in the same physical location or through shared treatment plans when providers are not in the same location. Ideally, these approaches would use person-centered care, where individuals, and often their families, participate and actively engage in their treatment along with their health care team, and that team respects their wants, needs and preferences.
The popularity of integrated physical and mental health care models increased gradually in the 1980s as more general medical providers began treating mental health conditions. Several forces in the past three decades have propelled mental health integration further ahead, including:
Health insurance reform
New technologies, like electronic medical records that allow for better information sharing between providers
Financial incentives to coordinate care and incentivize improving health outcomes
By 2017, Medicare, which provides health insurance to Americans ages 65 and older and many people with disabilities, created new payment opportunities for physicians who integrate primary and behavioral health care. In 2019, Walmart opened its first clinic offering primary care and mental health services for shoppers in Georgia.
The Benefits Of Integrated Care
The benefits of mental health integration are numerous. Individuals often feel more satisfied because they are able to address more of their health needs in a single, familiar setting. Health care providers appreciate having more "hands on deck" — specifically, more mental health professionals — to address concerns that their medical team cannot. Integrated care also helps ensure that people are receiving the right care at the right time, which can improve outcomes and reduce costs.
Addressing Stigma
Mental health integration can also help address the stigma associated with receiving mental health care. Some people may hesitate to raise their mental health needs with a primary care provider, and that hesitance can unnecessarily delay treatment. Having a primary care provider ask about feelings of stress, anxiety or depression as part of the standard routine check-up can help normalize and de-stigmatize mental health symptoms and corresponding treatment.
Accessing Care
For many, primary care is the first place to turn for a physical or mental health need, making it a convenient opportunity for practitioners to ask about and screen for symptoms of mental health conditions. This practice can help identify symptoms earlier, which leads to earlier treatment intervention. Integrated care can also make it easier to find and connect with a mental health professional through a medical provider's referral, especially for more complex mental health needs.
Preventing Physical Health Conditions
We know that about 20% of adults in the U.S. experience mental illness each year. And millions of people in the U.S. have both a mental health and physical health condition. Sadly, people with serious mental illness die earlier than their peers without mental illness, but the vast majority of these deaths are due to chronic physical conditions such as cardiovascular, respiratory and infectious diseases, diabetes and hypertension. Mental health care integration has the potential to help address the physical health needs of people with mental illness by encouraging people to receive preventative care while treating their mental illness.
The road to a more fully integrated health care system has its share of challenges, including capacity, technology, interest, sustainability, training, insurance reimbursements, complexity and workload. It remains an under-utilized model of care. Not all health care providers or health care systems have the financial resources, tools or workforce needed to add and sustain integrated care.
Still, mental health integration offers a promising solution to addressing the individual's total health needs, while improving health outcomes, reducing health care costs and enhancing quality of life. It also provides the opportunity to offer person-centered care.
NAMI believes that all people with mental health conditions deserve accessible, affordable and comprehensive health care. NAMI supports the use of coordinated care models that integrate physical and mental health services and will continue to advocate for its expansion.
To learn more about our advocacy and how you can get involved, visit nami.org/advocacy.
Jodi Kwarciany is the Senior Manager of Mental Health Policy at NAMI.
Note: This article was originally published in the Fall 2021 issue of the Advocate.