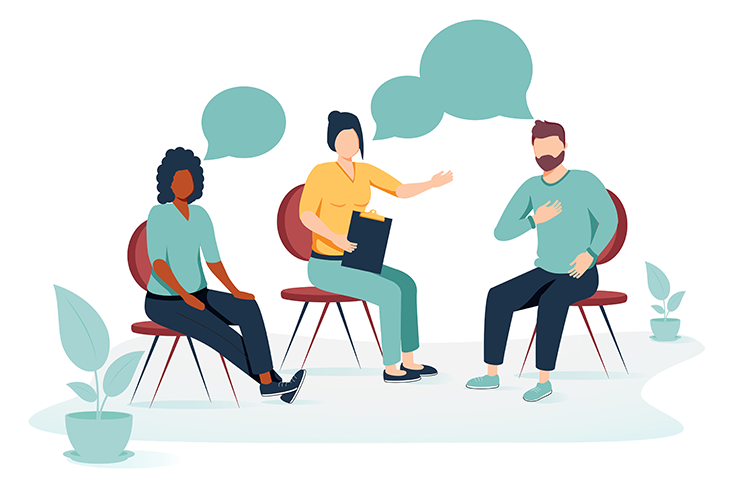 Far too many film depictions of mental health facilities suggest that inpatient stays are terrifying or abusive. As you may recall from the 1975 movie "One Flew Over the Cuckoos Nest," a practitioner performs lobotomies on patients.
While these negative depictions may have been more realistic in the past, they do not reflect the current experience of an inpatient stay at a mental health facility.
Given these negative depictions, I was nervous when I was admitted to inpatient care. I had no idea what to expect, and I feared for the worst. For anyone who may be considering an inpatient stay, I want to share what I've learned about the process in hopes of giving you the information I once needed.
Location
The facility where you receive treatment may not be the one closest to where you live. Initially, I couldn't understand why I went into an inpatient treatment center so far from home. However, when I began to work at emergency services, and was the one tasked with calling for open beds for patients, I came to understand how the system works.
Treatment location often comes down to availability, which can be very limited. Therefore, we can't pick our inpatient stays like we would a hotel, and it might not be the most convenient. With that said, it's important to remember that what matters most is receiving proper treatment and getting healthy.
Intake Process
During the intake process, you will likely meet several providers, including a therapist/social worker, psychiatrist and nurses. These providers will walk you through the following steps:
Getting your medical, family and mental health history
Completing a mental health assessment and evaluation
Completing a medication evaluation
Throughout your stay, you will have a therapist (or social worker) and psychiatrist assigned to work with you. Keep in mind that if you have been admitted during the weekend or on holidays, you will be given a temporary psychiatrist and may not see your therapist until a regular workday.
Sleeping Quarters
More often than not, you will share a room with another individual. Most inpatient centers don't have many single rooms, which can feel uncomfortable for some. However, many enjoy the company and conversation with peers.
It's usually best to avoid isolating yourself in your room, but, of course, the room can also be a haven when you need space, time for yourself and quiet. Even if you do have a roommate, you will likely have some time alone in your room.
Mental health counselors often do a frequent headcount to ensure everyone's location and safety throughout the day. Staff will continue this process throughout the night. Naturally, you may not be thrilled about this frequent monitoring — but try to remember that your providers are simply looking out for you in the best way they can.
Daily Schedule
All inpatient centers run differently, but they do have set regimens.
Mealtimes are three times a day. If you miss your meal, staff may be able to put it aside or call down to the cafeteria. However, if the kitchen is closed, snacks and drinks will often be available in the central area.
Medications have set times for each individual — whether daytime, afternoon, evening or a combination of the three. A nurse will administer medications, and it is often a requirement to show the nurse that you have taken them.
You will have sessions with your therapist and psychiatrist every one or two days.
There are several daily support groups spread out throughout the day that are either professional or peer-led. Although you may not be required to attend, it is highly encouraged to attend one or more to gain knowledge, insight and support from the facilitator and other peers.
The staff will often take the residents out at particular times, but for the first two or three days, you will not be able to leave the facility until the staff can ensure your safety.
There are designated visitation times. However, given changing protocols amid the pandemic, these hours might be limited.
Short-Term Stays
Inpatient stays do not look like the hospitalizations of decades past, where individuals stayed for months or years. Historically, mental health resources were not available in the "outside world," so individuals were either hospitalized for long periods or released to fend for themselves. However, in the current mental health landscape, we have more resources than ever before. A a result, inpatient stays are typically short-lived, and patients receive follow-up outpatient care.
Unfortunately, due to the volume of patients, the treatment teams at inpatient facilities do not have the time that a personal therapist or psychiatrist has with each patient. This coupled with the fact that insurance companies cover a limited stay per client, means that you will be encouraged to move to outpatient care quickly.
Accordingly, your therapist may prioritize case management rather than counseling, and they will find the appropriate services for you, like an outside therapist or prescriber if you don't have one. They might also recommend a partial-hospitalization, a day group program that teaches coping skills and can last between days to several weeks. Inpatient psychiatrists also have a minimal time window, so they will likely prioritize immediate stabilization over creating a long-term treatment regimen to ensure you are safe before discharge.
Of course, being hospitalized may not sound ideal. And it certainly isn't a fun vacation. But it can be a life-saving and enriching experience. Inpatient care can help stabilize you and provide you with resources you might not have known about. Ultimately, this kind of care saved my life. And I hope for others to have a similar experience.
Sandy Glover is a mental health advocate with degrees in psychology and mental health counseling. Initially, she worked as a therapist but has shifted her focus to peer support. She has been presenting at inpatient facilities through NAMI for the last three years. Read her blog at http://bipolarwarriors.com.